What can you do to help during a tragedy, after a shooting, or act of terror? As our nation feels the pain again of senseless shootings and precious lives lost – it's easy to feel like there's nothing you can do. Oh, but I challenge you to think again! Let me show you how you can make a difference and we can use this crisis as an opportunity to bring help and hope.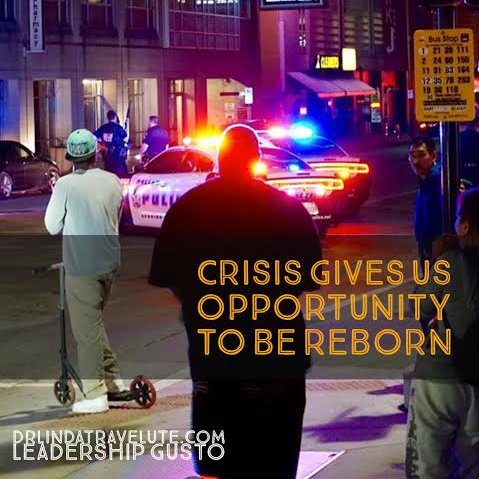 "The first and last task of a leader is to keep hope alive–the hope that we can finally find our way through to a better world–despite the day's action, despite our own intertness and shallowness and wavering resolve." -John W. Gardner, former secretary of health, education, and welfare.
Hope is the foundation of change. If we continue to hold hope high, and we help others do the same, there is always a chance to move forward and succeed.
In times of tragedy and crisis, know this:
1. Crisis holds the opportunity to be reborn.
2. Difficult times can discipline us to become stronger.
3. Conflict can actually renew our chances of building better relationships.
It's not always easy to remember these things. As leaders, our job is to remind people of the possibilities and to help them succeed.
Get out there and spread hope. Take the lead. Be the change and make our world a better place. This crisis can and will be an opportunity for us to be reborn. But only if we take it.
Will you?
-Dr. Linda Travelute
Leadership & Personal Growth Doctor
Of The John Maxwell Team
#Hope #Dallas #Minnesota #Chicago #Shootings #Terrorism #Change #Leadership #Motivation #Success #Police #DrLindaTravelute #LeadershipAndPersonalGrowthDoctor #JohnMaxwellTeam