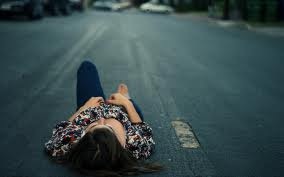 Exhausted? Tired of not being able to catch your breath? I know the feeling. But let me tell you, you were not meant to live like this. It's time to get off that train. Hop off quick; it leads to stress and burnout. God made an escape for you in this harried, crazy mixed up world you live in. Come on, I'll show you how to escape the madness and find the rest you need.
We will never begin to rest unless we believe it's been given to us.
And that's tough, because it works against our culture. It even works against the discipline and work ethic we've been trained to prize. I was raised to work hard, give it all I've got, and I did. Problem was, I gave so much in years past, I had nothing left. My physical and mental health suffered. So did my relationships with my husband and then, little boy.
How I got suckered into believing I had to wear myself out…
I was told that there's no rest for the weary. You too? And how about this one: the early bird is the one who catches the worm. Because I swallowed that, my goals were to catch all the worms! And that I did! I became driven. Sometimes — too driven. Sleeping only 4 and 5 hours a night, working non-stop. No breaks. Even working on vacation. That my friends, is a set up for failure.
Busyness is a Badge of Stupidity
"Taking it easy" sounds so absurd in our culture. We've bought into the lie that busyness is a badge of honor. It's not. Busyness is a badge of stupidity. If you don't have time to get the rest you need to recharge your mind, soul, spirit, emotions, intellect, and relationships, you are going to break in one or more of those areas.
I've seen it over and over again. I've talked to top business executives, small business owners, doctors, pastors, stay-at-home-moms, even students. They wonder how they can keep up the pace. They're running so fast they don't have time to enjoy their life. And that's not the way God designed us to live. He said he came to give us life more abundantly.
Abundance doesn't come at the cost of running yourself ragged. You can't enjoy an abundant life if you're too tired to enjoy it.
Matthew 11:28-30

Are you tired? Worn out? Burned out on religion? Come to me. Get away with me and you'll recover your life. I'll show you how to take a real rest. Walk with me and work with me– watch how I do it. Learn the unforced rhythms of grace. I won't lay anything heavy or ill-fitting on you. Keep company with me and you'll learn to live freely and lightly.
Even on our day off, we don't get a day off.
What do you do on your day off? Work more? I bet you do. It's called housework, mowing the lawn, running back and forth to soccer games and little league practice, tackling that honey-do-list, and on and on.
What else do you add to the list? Babysitting your grandchildren? Making goodies for the bake sale? Oh that's fun. Yes, but sometimes it can be exhausting. Nothing wrong with giving of yourself…as long as you have enough of yourself to give.
The key is balance. A little of this, a little of that, and you will be spared the dull grind of weariness.
So go ahead, give yourself permission to rest today. Tomorrow. The next day. And the next day after that.
Schedule down time in each day. (God did, at the end of the day; he paused and reflected on what he had done.)
Schedule down time in each week. (God took 1 day off out of 7 too, setting a precedent for us to follow.)
Schedule down time in each year. (This is the icing on the cake, go ahead, and enjoy it. You'll be better for it!)
Your health, physical AND spiritual, depends on it. God didn't design your body to work non-stop. He designed you to require rest. He not only gives you permission to rest, he commands it.
Exodus 20:8-12

Observe the Sabbath day, to keep it holy. Work six days and do everything you need to do. But the seventh day is a Sabbath to God, your God. Don't do any work– not you, nor your son, nor your daughter, nor your servant, nor your maid, nor your animals, not even the foreign guest visiting in your town. For in six days God made Heaven, Earth, and sea, and everything in them; he rested on the seventh day. Therefore God blessed the Sabbath day; he set it apart as a holy day.
So give yourself a break.
You don't rest when the work is done. You rest so you can get the work done.
Rest, and he'll help you get the rest done!