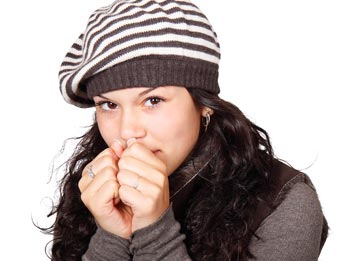 How hard have you been hit? And how much pain are you in? When you feel the pain of bad experiences, creativity gives you the opportunity to turn that pain into gain. Here's a secret to changing pain into gain.
There's a story about a chicken farmer whose land was flooded just about every spring. He didn't want to give up his farm and move. He wasn't a quitter. Yet.
But when the water backed up onto his land and flooded his chicken coops, it was always a struggle to get his chickens to higher ground. Some years he couldn't move fast enough and hundreds of chickens drowned. I'd be crying right now, you?
After experiencing the worst spring he'd ever had, and losing his entire flock, he walked into the farmhouse and said to his wife, "I've had it. I can't do this anymore. I can't afford to buy another place. And I can't sell this one. I don't know what to do.
Thinking creatively, his wife said, "Buy ducks."
Use the energy that comes from either adrenaline or anger and use it to solve problems and learn lessons. 
John Maxwell says, "Creativity begins at the end of your comfort zone." When you feel the pain of heart-sickening experiences, creativity gives you the opportunity and the fuel to turn that pain into gain.
When you have a tough experience, one that discourages you in a big way, let it prompt your creativity.
Pick one big bad difficult situation in your life. Take some time to think, and write down 3 ways you can think up a creative way to use that situation to your advantage.
One of the challenges my husband and I have faced all of our married life (24 years and counting) is that he can't hear well. He was born without ear drums. He didn't even have holes in his ears like most of us do!
After multiple surgeries, learning how to read lips, and now having a super-sonic hearing aid, Ted hears better. But not perfectly. But I tell you what – we've had a choice to make regarding his inability to hear well.
We could allow it to annoy us, we could complain that it's hard to communicate. We could be mad that it's hard for him to have one-on-one conversations with people. We could even be bitter that he sometimes misses out on important information because he doesn't hear it right.
OR we could think outside the box and learn other ways to communicate. Over the last 24 years, we've developed quite a few tricks in sending and receiving messages.
Just a look, and he knows what I'm thinking. Just a touch and he knows what I am trying to express. Just a nod and he catches my drift.
Our communication has risen to another level than what most people experience – all because we decided to use our angst about a problem or situation and solve it creatively.
How are you going to solve your big problem? How are you going to turn your pain into your gain?
Yes, that one that makes you angry…
That one that disappoints you…
The situation that isn't fair, but it's yours…
Use that experience to get your creative juices flowing. You're backed by the power of God in this situation and he's at your disposal. Tug on his ear, he's just a whisper away. He's ready to dive in and help you figure out a way to make the most of your bad experience with creative ideas.
You can do all things if you believe… (Phil 4:13)
You can turn your pain into gain…if you believe.
Comment below and let us know how you're making the most of your bad experiences with creativity.