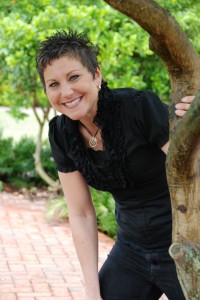 Who is this gal? Here's the reason I get up every morning:
I want to help YOU become everything you've ever dreamed of! Yeah, I'm talking to you! You've got dreams, don't you? Aspirations? Yep. Thoughts about how you want your life to go? I know you do! Yet, sometimes life throws us curve balls. I'm here to help you catch them. And…I'll show you how to throw them back!
Dr. Linda is Your Personal & Professional Growth Doctor and will get you moving quickly toward the best version of yourself.
With the heft of a Bachelor's degree in pastoral theology, a Masters' degree in counseling, a Doctoral degree in clinical psychology, … and certified as a John Maxwell Team Speaker, Trainer, & Coach, Dr. Linda tackles the topics of success, leadership, character development, & spirituality with spark.
Buckle your seat belt because she'll take you for a ride that will catapult you to progress fast. Her aim is to help make you 100% better in everything you do – no matter who you are or what you've done.
So here's what I do:
I speak at conferences, seminars, events, churches…you name it. I write. I do guest appearances on radio shows. I've written some books that will knock your socks off – you can scoop them up on Amazon or Smashwords. And I have some inspirational and informative videos you can view on YouTube if you want to check them out. If there is a way I can help you and others, I'm there!
A little about me…
I've been in full time ministry for over 25 years. I've been in the trenches with people who are messed up, hurting, and broken. I have served as a family care pastor at one of the most cutting edge churches on the planet – City of Life Church, under senior pastors, Jeffrey & Amy Smith, the creators of BLINK.
Some call me Dr. Travelute – cause I've got this Ph.D. thing that attaches to my name. I'm a certified temperament specialist and my Ph.D is in clinical psychology which allows me to blend mind stuff with my pastoral theology degree and my certification in leadership from John Maxwell, giving you some amazing presentations.
Some call me "Coach" because I'm a certified life coach. And some call me a Friendship Doctor, because my best friend and I are into fixing friendships.  (By the way, feel free to get some great friendship help and encouragement here: TheFriendshipDoctors.wordpress.com.)
On a personal note, I've got this one super sweet guy who calls me his wife of – gulp – 24 years! And I've got one amazing college guy and a beautiful college age daughter, who on good days, call me the coolest mom in the world (or was that just a funky dream? Hmm…).
Join me – let's take a ride together into your future…the one you were meant to live! Keep coming back to my blog and stay in touch with me. Leave comments, send me your questions, and give me ideas on how I can help you live your life to the fullest. You can get a hold of me here.
Now, Go to top right of my blog, find the one-click-button where you can "Get Updates" and subscribe via Facebook, email, or RSS, so you don't miss something that you need! Talk to you soon!
Dr. Linda Travelute