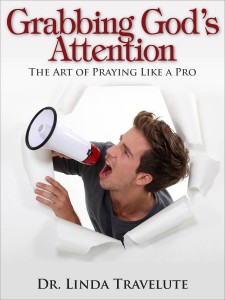 Ever feel like God is out to lunch when you are praying?  Does he really hear you? Maybe he's sipping on a tall vanilla latte at Starbucks and he really doesn't have time to listen to you today? Or maybe he doesn't even want to! Ouch!

How often have you bombarded heaven's door  only to feel like your prayer bounced back into your lap? So, let me ask…Are you frustrated in any way with your prayer life? Or embarrassed because you really don't have one?  Maybe you're disappointed because only some prayers have been answered. Or you're looking at others who have gotten exactly what they prayed for and your feeling shortchanged.

I've been there. I totally know what ALL that feels like. And let me tell you…

Help is on the way!

I asked 100's of people what their most pressing questions were about prayer. I went into chat rooms and forums and noted the most frequently discussed prayer dilemmas. Then I went to work answering those questions. Through years of study and 20 years experience as a pastor, I have learned a lot about prayer and I want to help answer those questions for you.

I have discovered that people really do want to pray, but sometimes they don't know how. And they don't always believe that their prayers make a difference. Many give up. That's exactly what the enemy would want. Do you feel like that could be you?

This is why I have written a book to address some of the most common questions and frustrations about prayer. It's called, Grabbing God's Attention – The Art of Praying Like a Pro. It's available on Amazon in the Kindle edition or as a PDF that can be printed.  The PDF option is great because it allows you to write in the "Taking-Action" sections so you can immediately put to use what you have been reading. Grab it today and start digging in!

You Can Be a Prayer-Ninja!

If a person would want to change the world, all he needs to do is teach people to pray. Well, I'm looking to change the world. Want to help me do that? If you can learn how to Grab God's ear, you will change your world and the world around you. Talk about a prayer-ninja!

This book will help you learn how to approach God boldly. This book will give you assurance that he wants to talk to you just as badly as you want to talk to him. I'll offer you guidance and tips that will take you from feeling like prayer is a duty to feeling like prayer is one of the most satisfying activities of your daily life. It is so amazing to have a great conversations with God and to know when you speak, he hears!

By the time you are done with this book, you will see that prayer is as natural as talking to your friend or companion. No fear, no worries.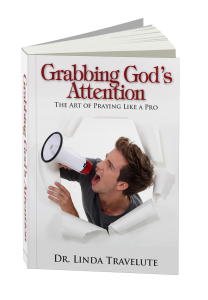 God is waiting for you to come and tell him what's on your mind. Get the book that will help you Grab God's Attention. Soon you will be praying like a pro!
Click here for the Amazon Kindle version. Or click here for the PDF version that you can print.