Even though there are so many blessings around me that I can't count them all, my eyes are sometimes blinded to them because I choose to focus on my difficulties. So if you're in any way like me and you sometimes find it challenging to STAY thankful  ALL the time, let me share one thing that you need. It helps me stay grateful and I know It will help you too.

I had an ear-accident a couple of months ago that has left me with nerve damage and a constant static sound in my right ear. I have my own little white noise maker that never shuts off. It's like 24/7 radio static. It has made it more difficult to have conversations with my husband and kids. It's made it a bit tougher to talk with others in a group. Sadly, background noise kills any desire I have to tune into a particular person when they are speaking.

I was hoping and trusting that this would be temporary. I saw a specialist and I underwent steroid treatments to restore the damage. No improvement as of yet. Do I still hope? Yes. Do I still have to deal with diminished hearing and constant buzzing in my ear? Yes. And I will be flat out honest with you, it is sometimes a challenge to see the other blessings that I enjoy in sight of a constant and ever present hearing challenge. So what am I doing to remain thankful? What are you doing to remain thankful even though you too, are enduring challenges that haven't let up?

Get Out Your Thanksgiving-Detector

One thing you and I must do: Be intentional about finding something worthy of our thanks. I call this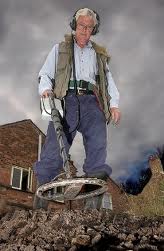 "intentional searching". You and I need to get our thanksgiving-detectors out and start searching. Just like those folks searching for treasure on a beach with a metal detector, we must be constantly searching for reasons to be thankful. And I probably don't need to tell you, it may take awhile. Pushing through the sand and looking inspect-fully over your terrain takes determination. It takes intentionally reminding yourself of what you have in light of what you don't.
Regardless of what you have lost or what you don't yet have, if you are a believer in Christ, that's enough to be thankful. It amazes me that I sometimes have to remind myself how good I have it with Christ in my life. What's more amazing and sometimes shameful, is that I have to remind myself that Christ saved me. Christ and the gift of salvation, is MORE THAN ENOUGH to make us thankful. Sadly, that is what we forget most often.

Blinded by Difficult Stuff
It's a chronic condition. Blinded by what we have or blinded by what we don't have can become our focus. So, take this challenge with me this Thanksgiving season and let it become the way you do life even after the holidays. Let's (that's you and I), be intentional about searching for our thanks.
If we don't search for our thanks we will get swallowed up in ungratefulness.  It's so easy to do. Remove the blinders. Be intentional. Search for your thanks.  The Psalmist was onto something when he sang to God, "I enter your courts with thanksgiving." This means that he choose to be thankful even before he got into God's presence. Before he was face to face with God, and before he said anything, he already had things on his mind that made him thankful.

Before you go to church this week… before you even arrive and step foot in the door, put things in your mind that bring a sense of thankfulness into your being.
Or how about this, before you enter God's presence in your quiet place, or before you utter one word to Him as you rise, picture items, relationships, circumstances, events, etc. that you are grateful for. When you do, your thanksgiving-detector will make a crazy sound that reaches the heavens as you reach
for your thanks!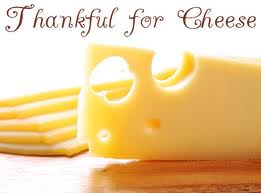 If you need a little help, I found a nifty website that talks about all kinds of awesome stuff to be thankful for, check it out:
1000 Awesome Things.
You can also whisper this prayer that will get you going on your thanksgiving search:
"God, I know you have done so much for me that I can't even list it all. When I am tempted to focus on my difficulties and challenges, turn my thoughts around. Help me to search for and draw thanksgiving out of my present condition and circumstances. Help me to reach down into the secret places of my heart so I can offer genuine thanksgiving to you. I live to give you praise. Everyday, I will find something to be thankful for."
How do you find your thanks? Share it with us by clicking on the comment section. THANKS! 🙂