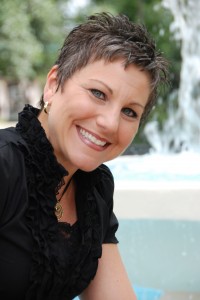 What Steps Are You Taking to Do Bigger & Better Things? Right now is the best time to pursue your dreams, change a behavior, or implement a new habit or routine
Unfortunately, by February 2nd, most people abandon their resolutions and new goals because they don't possess the skills or the motivation to see their plans through to completion.
Wouldn't it be gratifying to formulate a plan to reach your dreams and goals this year? It's not too late. Whether it be personal, relational, business, fitness related, or spiritual I can help. I will inspire you, motivate you, and help you get there.
If you are not sure of the best path to fulfilling your dreams and meeting your goals this year, then I have a special offer for seven people who take action quickly.
How would you like a private life coaching strategy session with me, just about you and your life? Where you want to go and what you want to do.
PRIVATE COACHING WITH DR. LINDA
As a special for the remainder of the year, I'm offering SEVEN VIP DAY private coaching.
During the call we can review:
where you feel stuck
what you are doing now
where you want to be this time next year with your life
& we'll figure out how you are going to get there
One VIP DAY with a certified life coach who has helped thousands of people successfully can make all the difference. I have a limited amount of time to do private coaching, so this offer will expire soon.
If you don't want to be left out and are really ready to go after your dreams, don't delay, sign up and be one of the seven people who snag a private coaching session.
STEP 2: Contact me here and let me know that you would like a free VIP DAY consultation to see if this is a right fit for you and I will have my assistant schedule it.
Here's to a great you!
Dr. Linda Travelute
Certified Life Coach, Author, & Speaker
P.S. This message is going to thousands of people so I suspect the seven coaching spots will go quickly.