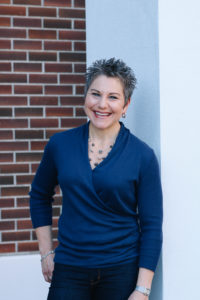 Yikes! Are you teaching the wrong things to the wrong people for the wrong purpose?
You have people on your team who have much potential, right?
But are you teaching them the right things so they are equipped to scale the leadership mountain?
If you are, they can be doing more for your company, business, or organization.
Sweet. Cause that also means… Cha-ching!!!
As you may know, I spend a lot of my time with leaders, c-suite executives, and middle leadership. I also train team members considered to be high "potentials" so they can evolve into rock-star leaders that move the company or business to new heights.
Last week I spent time on the phone coaching a couple of executives. They needed help equipping and developing their team members. But they were beating their heads against the wall.
This task of equipping can be extremely difficult — these exec's don't have a minute of free time to spare or even an ounce of brain power to create a program that would train their potential leaders and team members. You too?
If you find yourself in the same spot – trying to create something that will increase the skill capacity of your team and leaders, these questions below will help you so you're not teaching the wrong things to the wrong people for the wrong purpose.
First off, know this – equipping is similar to training. But "equipping" more accurately describes the process you'll want to take your potential leaders through.
Training is usually focused on specific job tasks; for instance, you train a person to use a copy machine or to answer a phone in a particular way. Training is only a part of the equipping process that prepares a person for leadership.
Let's Go Climb a Mountain
When I think of equipping a potential leader, I think of preparing an unskilled person to scale a tall mountain peak. His and her preparation is a process.
They need to be fitted with equipment (like cold-weather clothing, ropes, picks, and spikes.)
They also need to be trained how to use that equipment.
A mountain climber's preparation, though, involves much more than simply having the correct equipment and knowing how to use it, they must be:
Conditioned physically to prepare him and her for the difficult climb.
He and she must be trained to be a part of a team.
Most importantly: He and she must be taught to THINK like a mountain climber….a.k.a…leader.
They need to be able to look at a peak and see how it is to be conquered. Without going through the complete equipping process, they not only won't make it to the top of the mountain, but they also might find themselves stranded on the rise of the mountain, freezing to death.
Don't let your people freeze to death!
How do you stop that from happening? Consider this…
The ideal equipper is a person who can:
Impart the vision of the work.
Evaluate the potential leader.
Give him the tools he needs.
Help him along the way starting at the beginning of the journey and see him through to the top.
So, as I begin this process with analysis of organizations and businesses I work with, I ask 3 sets of questions. I'll share one set with you here.
Use these questions yourself to analyze your business, company, or team:
What is the statement of purpose for your organization? – Don't even consider performing equipping or training that does not contribute to the fulfillment of the organization's purpose. That would be death to the climber.
What is the primary need of your organization? – Define that need as specifically as possible and start there.
Is there a training program in place to meet that need? – If there isn't one, you know where to start. If there is, then determine if it needs to be improved.
What areas within your organization have the greatest growth potential? – When you equip you need to play to your strengths, and bring someone else in who can equip in the area of your weaknesses.
Do those potential growth areas have the needed leaders to accomplish the task? – Without leaders ready to make things happen, the area of growth potential will never move from "potential" to reality.
If the leaders don't already exist, they will have to be equipped and developed.
Geez!!! How are you going to make that happen? You need a plan. Take some time to think it through. I know you may not have the time to create something. And you probably don't have the mental energy because of all that's on your plate. That's where bringing in a leadership and development specialist can help.
And guess what? I'd be glad to help you and your team of leaders and high potentials climb that mountain so you can all do more, make more, and be remembered for more. Besides, you already know me and have received value from my weekly posts, right? Hopefully, you trust me too, yes?
All you need to do is click here and put "equip" in the subject line. And if it helps, you can forward this post to your leader or CEO. They can click on this link which explains how I can help your team members scale that peak.
Of course, if you're good to go it on your own, ask those questions above, write down your answers, and take the time to think through how you can put an equipping process in place for your team.
Go get your climbers ready,
Dr. Linda Travelute