Goals, dreams, and everything in between. You want to move forward accomplishing what's in your heart, but may feel stuck. Or maybe you're not progressing as quickly as you thought. On this week's Christianity Made Easy Podcast, I share a simple strategy that I use with my life-coaching clients that will help you gain success in every area where you are lacking.
Where Do You Need The Most Help Right Now?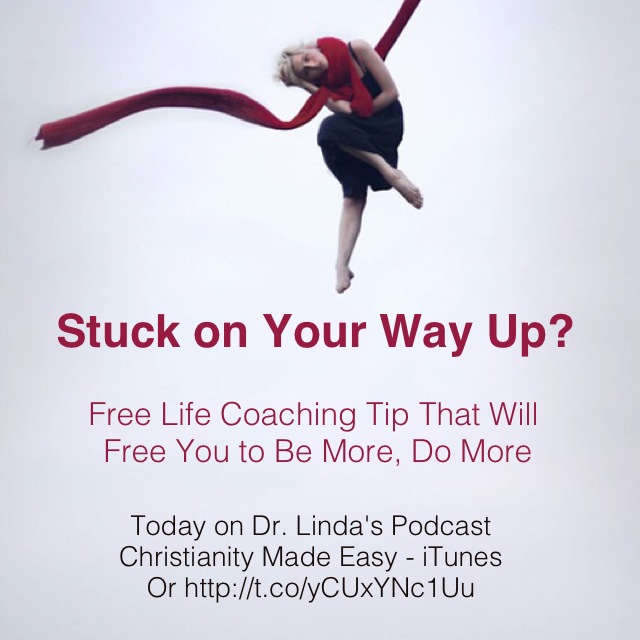 Whether it's climbing the career ladder, losing weight, marriage problems or…insert your roadblock here…listen to this episode and you'll have a simple plan that will help you be more and do more.
People pay big bucks for a life coaching strategy like this. Today you get it as a gift.
Listen below or get the podcast in iTunes.
If you're interested in certified life coaching with me, click here for more information. I'd love to help you be more and do more!
If you love it, please share it!