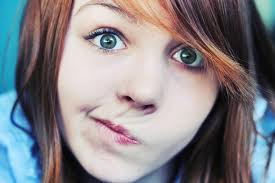 Come on, where is God when you need to know the skinny on the situation?!
Can it get any worse? You ask and ask. No reply.
Is baffled a good way to describe how you're feeling? How about abandoned? Feeling forgotten? Do you have more questions than answers?
Maybe you've been thrown a curve ball, and it seems like God hasn't even noticed. Let me help you figure out how to handle it. There is a way to press on even when God doesn't seem to be on the scene with you. And He's certainly not doing any talking! Read on.
1. Know there is an answer – even if you can't figure it out.
I heard a story about a guy who was condemned to solitary confinement in a pitch-black cell. The only thing he had to occupy his mind was a marble.
This marble became his prized possession. He would throw it repeatedly against the walls. He spent hours listening to the marble as it bounced and rolled around the room. Then he would fumble around in the darkness until he found his precious toy.
One day, the prisoner threw his marble upward. But it didn't come down. Only silence echoed through the darkness. He was deeply disturbed by the "evaporation" of the marble. And what was worse, he couldn't explain its disappearance.
It just didn't make sense. He could not figure it out. Finally, he went berserk, pulled out all of his hair, and died! He couldn't handle the fact that there was no answer. No answer as to why the most precious thing in his life had been ripped away from him.
When the prison officials came to remove his body, a guard noticed something caught in a huge spider's web in the upper corner of the room. "That's strange, he thought, I wonder how a marble got up there?"
I'm sure you sometimes ask questions that the mind isn't capable of answering. But valid answers always exist. You just aren't always privy to the answer.
What can you do?
Accept that there is an answer, even if you don't get the answer.
Here's another thing you need to know when God doesn't make sense:
2. Sometimes God doesn't answer you, because even if He did, you may not understand.
My kids used to have this tiny little turtle named "Speedy."  We'd set Speedy's bowl down on the back porch near the pool. No lie, that silly little turtle would crawl out of his bowl and plunge into our swimming pool!
Speedy saw this big blue ocean in front of him, and he must have thought, sweet! But the little thing didn't realize that the chlorine could damage his shell and that he would eventually become filter bait. We'd put him back in his bowl only to find him again swimming in this huge pool.
My daughter Tiffany was just a tiny 3-year old girl at the time. Tiny as she was, she thought she was going to teach him a big lesson. Tiff picked him up, looked him in the eyes, and said, "Speedy, you can't do that. You can't jump into the pool!"
Tyler, my son, who was 3 years older was observing all of this and he said, "Tiffany, what are you doing? Don't you realize that turtle doesn't get it?!"
Admit it, you don't get what God's saying all of the time either. In comparison to God, your kinda just like a little turtle!
Understand that you may not always understand.
I can kind of relate. As a mom, I don't always give my kids explanations for my decisions. I don't have to. I'm MOM! The reason I sometimes refuse to explain myself to them is because they just wouldn't get it even if I told them. In some cases they are just too immature to understand. So I'm not going to waste my breath. Wonder if God feels the same way about us sometimes? Probably!
Isaiah 55:8 says:

My thoughts are nothing like your thoughts," says the Lord. "And my ways are far beyond anything you could imagine.
So there's a third thing you can do when you don't get answers:
Have you ever seen a baby giraffe born? Probably not. Here's how it goes down:
The mother giraffe gives birth to its young standing up, and the distance from the birth canal to the ground is about ten feet. Think of this – ten feet is approximately the height for dunking a basketball.
So the calf falls out of its mother ten feet above ground, and lands on its back. It lies there for a few moments. Then it scrambles to get its legs underneath it.
As the mother lowers her head to see the baby, she moves until she is towering directly above the calf. About a minute later comes the shocking surprise.
The mother giraffe swings her long leg out and boots her baby through the air! The calf sprawls head over heals across the ground, usually puzzled and protesting!
You might be wondering, "What's that all about? Why would she do that to her child?"
She wants him to get up.
And if he doesn't get up, she's going to do it again.
Sure enough the process is repeated again and again. As the baby grows tired of trying, the mother will again kick him right off his feet.
But then the calf stands. Wobbly, but it finally stands on its little legs.
Surprisingly the mother again boots the baby into the air. Again he is flung across the ground. Wow! Wouldn't you be astonished by a mother's brutal treatment of her newborn calf?
She does that though so it remembers how it got back up. That's why she knocks it down again. As the giraffe matures he learns to trust his mother's blows…for they have strengthened him.
When God doesn't give us answers, we need to trust him anyway. When He allows us to get knocked down, remember, He has the best in mind for us. It may seem like He's letting life kick you around. But trust Him.
I guess the conclusion you have to come to is that God doesn't have to give you answers…
IF you trust him!
Isaiah 40:31 (NLT) says:

But those who trust in the Lord will find new strength. They will soar high on wings like eagles. They will run and not grow weary. They will walk and not faint.
What do you do when God doesn't give you answers: Trust Him anyway.
How do you handle it when God doesn't answer you? Give us your advice in the comment section.
If you liked this post, you may want to  click around on these links:
How To Reverse Murphy's Law in Your Life
A Surefire Way to Know If Your Steps are REALLY Ordered by God
It Doesn't Matter How Deep the Water is if You Know How to Swim