Weekly Call
Listen in to a 30 min mentoring/training and then ask questions weekly with Dr. Linda
Recorded Calls
Access recorded calls 24/7 at your convenience and for future playback.
Up-level Your Skills
Experience simple, applicable teachings each week to accelerate your leadership, business and personal growth
DO YOU AND THE LONE RANGER HAVE TOO MUCH IN COMMON? IT'S TIME TO STOP GOING IT ALONE.
Discover the newest Optimized Leader techniques, right from your desk or phone!
Join the largest professional community for leadership and professional development.
Want to discover the newest leadership and team transformation tactics? The ones that deliver real results?
In the ever-changing world of business, wouldn't it help to belong to a community of like-minded leadership pros?
Receive ongoing training from the comfort of your office chair when you join Optimized Leader Mentoring.
You become a hero as you quickly apply new ideas that keep your business or organization on the leading edge.
Dr. Linda Travelute, The Leadership & Personal Growth Doctor of The John Maxwell team will guide you.
Will you join us?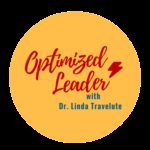 With your Optimized Leader membership, you'll gain access to four new leadership & professional development equipping sessions each week.
These are online trainings where you can interact with the Dr. Linda right from your computer or phone.
Plus, you get immediate access to more than 35 on-demand leadership and professional transformation equipping sessions.
You'll also connect with thousands of your peers via:
Weekly Training Segments (online or conference by phone)
Q&A at the end of every segment where you can get help with your challenges and frustrations
Exclusive bonus content featuring John Maxwell Teaching on his book, 15 Invaluable Laws of Growth $50 value
Exclusive bonus: Productivity Hacks Product by Dr. Linda $25 value
Audio library access to all past training calls available 24/7
Why Consider Optimized Leader Mentoring?
"I love Optimized Leader Mentoring! The training has been phenomenal," said OLM member Laura Moody.
Discover new ideas that will propel your business ahead of the competition.
Avoid trial and error. We sort through all the industry noise, predict where the leader and team best practices are heading, and bring you step-by-step tactics you can use immediately (reducing barriers).
Implement the newest team dynamic tactics, brought to you by Dr. Linda, specializing in Optimizing Team behavior.
Find what works best to increase your leadership capacity and influence for an economical price.
Learn at your own pace with access to 35 training sessions in the Optimized Leader Mentoring archives.
Connect with your mentor, Dr. Linda Travelute via email and through our exclusive group.
Get the answers you need during live weekly calls, in our weekly Q&A segment, and in our private group.
"I decided to join the Optimized Leader Mentoring Program because I really trust the content from The John Maxwell Team and Dr. Linda. I can't wait to get access to the next level of information," said OLM member, Tanya Bettinger.
YES! I WANT TO JOIN THE OPTIMIZED LEADER MENTORING PROGRAM!
Training You Can Use Now:
"I've been so impressed with the content of Optimized Leader Mentoring. It's the deep dive that I was wanting. Really glad I joined," said Optimized Leader Mentoring member, Dena Childs.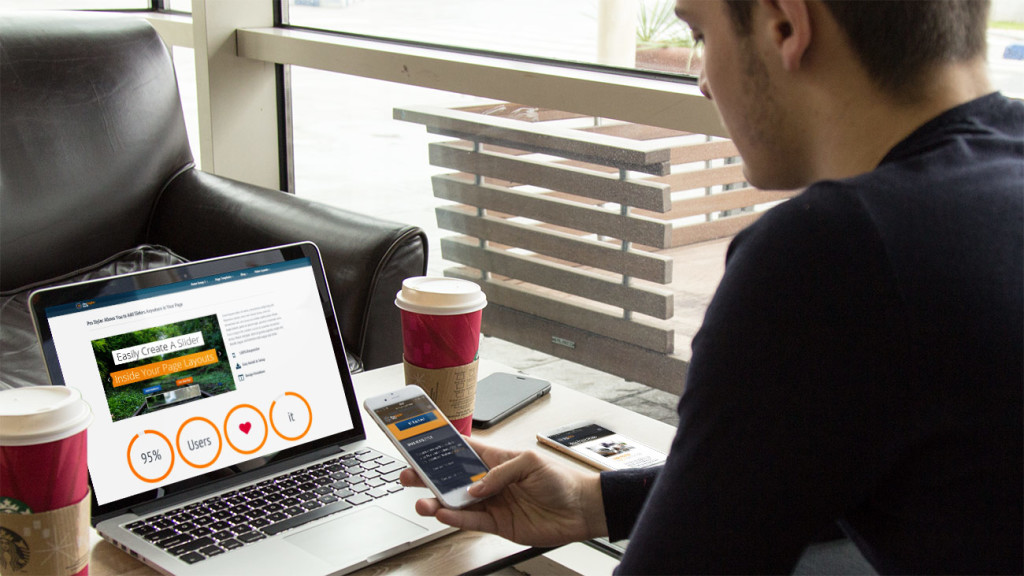 In addition to four new equipping sessions every month, you'll find 30 professional development workshops inside the Optimized Leader Members area, covering topics such as:
Leadership:
Must have traits of a leader
Prioritizing without paralyzing
Bulletproofing your leadership
Empowering Others:
Giving power away without diminishing your role
Power-trades: taking away power without team members feeling dissed
Vision:
Getting your entire team's buy-in
The right way to share vision so it sticks
Vision-crushers and how to stop them
Leadership Challenges:
Communicating change without freaking out your team
Secret to putting out fires without getting burned
Organizational Health:
6 Keys to healthy organizations
Secret to highly effective meetings
Deciding who should stay and who should go
Failing Right:
Sucking best lessons out of your mistakes
What to do when team members fail
Teambuilding:
Earning your teams trust easily
Creating a rock-star team
Attracting like-minded leaders
Goals/Productivity Hacks:
Killing activities that are good but not best
Capitalizing on your strengths and the strengths of those on your team
Relationships:
Difficult conversations made easy
Strengthening relationship glue so your team doesn't become unstuck
Uprooting your people problems
Developing Your Team Members:
Raising up leaders who make your job easier
Getting team members off their butts
Equipping:
Developing innovators and problem solvers
Turning donkeys into thoroughbreds
Making sure your team is ready for anything
Attitude:
Turning around disengaged team members
Building a team that's loyal and passionate
These are NOT interviews disguised as training sessions. They are comprehensive and detailed equipping sessions designed to empower you with immediate actions you can take to succeed.
"I've only joined a few communities in many years of doing this, but already this is the best of them. It's smartly created, the people are great, the overall offering is of tremendous value. Very glad I joined," said OLM member Edward Sullivan.
Here's Why Your Peers Joined:
"Having one central place to go to for training and support and a great community that has knowledge to share was a no-brainer for me." -T. Jordan
"I joined because I must be current and relevant in my leadership skills – and I believe strongly that this Mentoring Program – and those collaborating here – will be at the forefront at this." -Rich
"I'm here because I'm hoping it will help me do my job better. I need to stay updated with recent leader & team best-practices, learn what works and doesn't and I'm hoping to get all of that knowledge right here." -Shari
How Does the Optimized Leader Mentoring Program Work?
Studies show that people who further their professional development are more successful, reach their business goals faster, enjoy their work more, build better relationships and earn more money!
The Optimized Leader Mentoring Program is a professional development resource that will help you get ahead.
Here's how The Optimized Leader Mentoring Program will help you:
#1: GET ON THE EQUIPPING CALLS!
You'll receive four new and training sessions every month. All live.
You'll participate in highly tactical training, where Dr. Linda shows you—step-by-step—the latest leadership and team transformation techniques based on the principles of her mentor, John C. Maxwell, the #1 Leadership expert in the world and best-selling author of over 90 leadership and professional development books.
During the week, you'll be able to ask your questions and Dr. Linda will personally answer them via email or on the audio. Sometimes she will even record her response in a personal audio sent directly to you for your ears only.
#2: TRAIN AT YOUR OWN PACE
With every training, we provide audio recordings. There are also PDFs of worksheets so you can put into action what you learn.
You'll have access to the archives of all trainings forever. You may download them for future use even long after your OLM mentorship expires.
» SAMPLE TRAINING:
Click here to listen to a full Optimized Leader Training Session with Q&A.
#3: NETWORK AND ASK QUESTIONS
When you join the Optimized Leader Mentoring, you'll gain exclusive access to our private community of leaders and potentials—people just like you who face the same challenges you do.
Got questions? No sweat, Email your burning questions to Dr. Linda and she will personally answer them on the call so you can listen to the recording and get the specific help you need to press through your challenges. Or post them in the Optimized Leader Mentoring forums in our exclusive Optimized Leader group. You're sure to get some great advice from the entire community.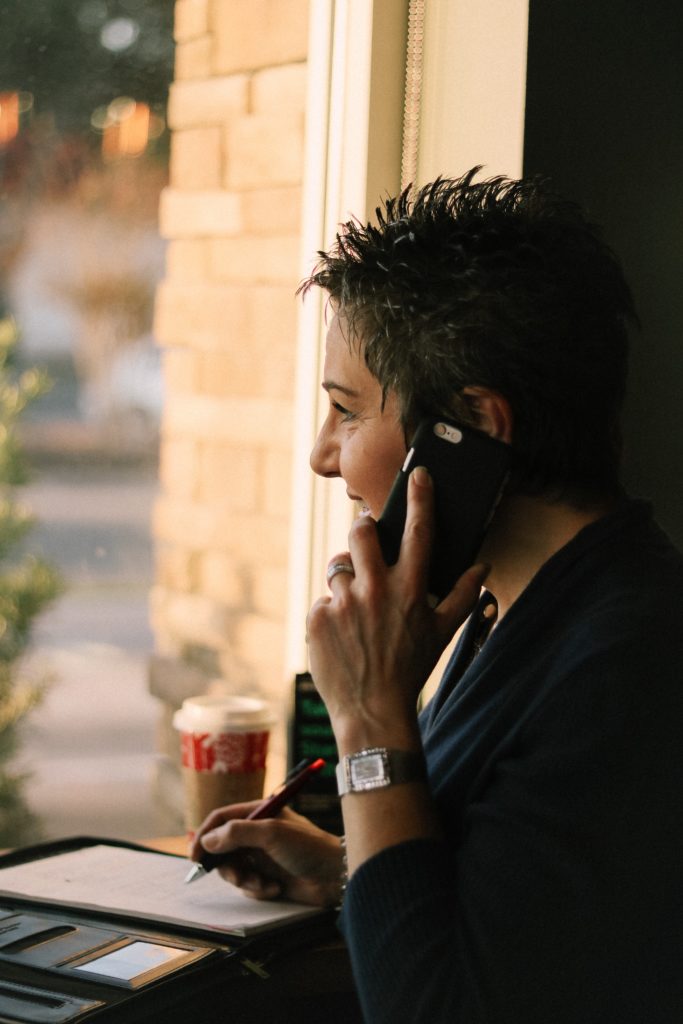 You can also join our VIP Coaching Perk Program and speak to Dr. Linda one-on-one to get your questions answered privately at least once each month.
We've built networking right into your Optimized Leader Mentoring Membership. So wherever you are in the world, chances are you'll find people to connect with in the Mentoring Program and in our active member group.
#4: DESIGNED TO FIT YOUR BUSY SCHEDULE
The Optimized Leader Mentoring Program was designed by leaders for leaders. That means it's built to accommodate your busy schedule.
You can pick and choose what you want to participate in when to listen – as soon as a new training is released or later.
Every Optimized Leader training session is recorded and made available within hours to all members.
The membership archives house 52 training sessions on topics including:
Leadership
Personal Growth & Development
Time Management
Goal Setting
Teamwork
Communication
Customer Service
Professional Growth
You can access the recorded sessions any day, anytime and as many times as you want.
The Optimized Leader Mentoring Program is fully optimized for mobile devices so you can participate on-the-go.
How to Join
Traditional professional development opportunities—featuring world-class training and providing a chance to network with your peers—can cost thousands of dollars to attend. And that doesn't include the added costs of travel, meals, hotel accommodations, rental cars and lost work time. Not so with the Optimized Leader Mentoring Program.
With the Optimized Leader Mentoring Program, you have no costs for events, travel, meals, hotels, cars or lost time! Why? Because it's all online or on your phone.
The only expense is your membership, but don't let that scare you away! Some member organizations can be very costly, but we wanted to make the Optimized Leader Mentoring Program is very affordable to you. We wanted to make this high-quality professional development accessible to anyone who strives to become a better leader.
"Best investment so far for my career: Optimized Leader Mentoring! Thank you Dr. Linda," said OLM member, Sharon.
PRICE:
The membership fee to join the Social Media Marketing Society for a limited time is $187 a year or $17 a month (that's about $4 or so per training). It's normally $525 annually or $50 per month.
LIMITED-TIME ENROLLMENT SALE (BEST OFFER): 
ONLY $187 ANNUALLY! (SAVE by getting 1 month free). That's about $4 per training or $17 per month. Your membership will be renewed automatically each year.
CLICK HERE NOW TO SECURE YOUR ANNUAL MEMBERSHIP
MONTHLY PAYMENT SALE: 
ONLY $17 per person each month! That's $4.25 per training/equipping session and includes all bonuses in the members' area ($250 Value). 
CLICK HERE NOW TO REGISTER VIA OUR MONTHLY PLAN
TEAM RATES:
Want Optimized Leader Mentoring for more people in your organization? Leadership training can be challenging — you often don't have the time or budget. To meet this training gap, we've got a special team rate you'll love.
How does a flat fee for all of your business or organization's team members sound? That's right, you can get this mentoring for an unlimited amount of team members right now for just $300 a month or $3,000 a year.
Need to Convince the Boss?
We've got you covered! Click here for an email template.
We accept Visa, MasterCard, American Express, Discover, and PayPal. Your account will be automatically billed every 30 days for the monthly plan and every 365 days for the annual plan.
Terms and conditions:
Your membership fee will cover everything listed as long as you maintain your payments.
Monthly Plan Cancellation policy:
You are never locked into any long-term contracts. If you decide the Optimized Leader Mentoring is not for you, simply email here and request a cancellation. We'll immediately stop your billing and cancel your access. No hassles. No hard feelings. You may cancel at any time.
Sample-It Guarantee:
You can try the first seven days to determine the OLM is for you without inputting any credit card information. Take a few days to dive into the site, listen or watch a training or two, and explore. If the Optimized Leader Mentoring meets your needs, notify us here and we'll give you access.
Common questions answered
What will I receive every month as a member?
When you join the Optimized Leader Mentoring Program you'll have access to a fresh weekly equipping session, at least 4, sometimes 5 every month. You'll also have access to the recordings of ALL prior training workshops as long as you keep your membership active. You'll gain exclusive access to our forums and live hangouts where you can connect with peers and get your leadership and personal development questions answered.
Keep access to all of the audios from past trainings by downloading them onto your device.
Also keep all of the bonuses including John C. Maxwell teaching on his book, The 15 Laws Of Invaluable Growth ($50 value) and Productivity Hacks Digital Product by Dr. Linda: eBook, audio, video, productivity check-list ($25 value).
How do I listen to the live training and equipping sessions?
You simply log in to our member website and follow the instructions we provide. You'll be able to listen to the live training sessions on a computer or mobile device.
Will I get all the recordings? 
Yes. For each training workshop we'll provide a recording you can listen to online via your computer, tablet or mobile device, so you won't miss a thing. If you have other commitments (like a job) or if a workshop occurs at an inconvenient time, no need to worry. Even if you attend a live training workshop when offered, you'll still get the recording. You'll have access to recordings for as long as you maintain your membership or forever if you choose to download them.
How do I listen to the playbacks of training workshops?
You simply login to our membership website. There you'll find streaming audios you can play back from a desktop or mobile device. Downloadable worksheets are also provided.
How can I ask questions?
You can email your questions to Dr. Linda. And you can post questions in our private forums to get answers from your peers and the experts.
Where is the event located?
At your home or office. Since this is online training, there is no physical venue and no travel expenses. And you'll get the recordings, so if you miss a live session, no worries.
How long are the training / equipping / workshops?
Each of the equipping workshops is about 30 minutes in duration. Followed by live Q&A. Dr. Linda stays on the line until every question has been answered.
WHAT MAKES DR. LINDA QUALIFIED TO MENTOR YOU? 
Dr. Linda is mentored, trained, and certified by John C. Maxwell, best-selling author many times over and rated as one of the top leadership and business experts in the industry.
She's certified by John C. Maxwell and his content and serve on his team as a licensed John Maxwell Team coach, trainer, and speaker.
Dr. Linda has had experience in leadership roles since she was 14 years old, overseeing people 3 times her age. And has led an organization of over 4,000 people at various levels of leadership.
She's been coaching and training people in leadership for over 25 years. And she's in the trenches every day helping leaders sort through their challenges and gaining skills to build a team of rock-stars.
Dr. Linda has a Ph.D. in clinical psychology which helps her understand the link between your mindset, your emotions, and your behavior.
She's a certified temperament analyst with advanced certification which gives her uncanny understanding of your strengths and weakness so you can capitalize on both!
Dr. Linda uses the best leadership, relationship building, and vision building material in the world. It's not just theory, it's proven and used by Fortune 500 companies, presidents of nations, and NFL Teams.
SEE WHAT OTHERS HAVE TO SAY:
"Mentorship is one of the best personal growth investments I have ever made and I love being able to share it with the people I work with."
– Mike T. Lightner
"Mentorship has been an excellent resource for me over the years. I always look forward to hearing what John and his team members have to say about leadership, developing those around, and improving yourself. The lessons are simple, entertaining, and powerful. The concepts are easy to apply, but like anything, difficult to maintain. However, that's what the next month is for – to help you stay focused and maintain the change you want. Being in mentorship is one of the best investments in myself I've made over the years. Special thanks for crafting such a valuable resource for those of us who are still growing in leadership."
– David J. Norris
"Mentorship group has been immensely valuable to me. It has not only taught me how to build influence, but more importantly, how to wield influence: authentically, courageously, humbly, and for the benefit of those I lead."
– Justin Pinkerman
What if I still have questions?
Send an email here and we'll get back to you right away.
Disclaimer: Your results may vary. Participating in the Optimized Leader Mentoring Program doesn't guarantee success with your leadership skills. You have to make the choice to be transformed and do what it takes to implement what you learn.
---
Ready? Let's get you started!
Click below to choose your best option: