I'm bringing you a special Valentines Day treat! Here, you'll find your biggest questions about love answered in this radio interview I did for Stefen G's show. If you've ever wondered…
How can you stay in love for a life-time?
Is there one special somebody out there for you?
How do you love a jerk?
What if you fall out-of-love?
How do you love someone with BIG flaws?
The real meaning of 1 Corinthians 13 kind of love.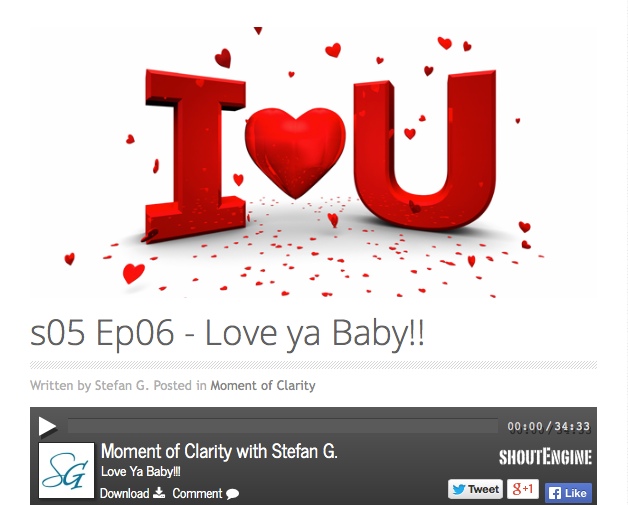 Take a listen to this fun interview, as Stephen and I discussed all things LOVE and UGLY!
Enjoy and share!
Click Here for the recorded radio interview.
http://thestefang.com/moment-of-clarity/45-love-ya-baby