Disappointed.

You're ticked aren't ya?

I don't blame you.

You had it all figured out.

You thought it would be better than this.

This stinks. It's ok that you are mad. I'd be mad too.

Let me show you how you can keep disappointment from ever touching you again.

That's a bold statement, huh?

Try me. This works.

You can have your money back if it doesn't.

Oh, wait, you're getting this advice for free. Good, then you have nothing to lose. Come with me for a minute. Let's discuss the CURE for disappointment. It will be well worth your time.

Ready to Eat?

Imagine I invite you over for dinner. I seat you at my table decked out in the finest my dish closet has to offer. I place a napkin in your lap and explain that you are about to enjoy a delicious seven-course meal. Backwards.

That's right. We start with dessert. From there we make our way backwards toward the main course, salad, hors d'oeuvres, and everything in-between.

Dessert first! Cool! But by the time you get to the main course you are so full you can't enjoy the caviar. So you're a little miffed. And you're disappointed with my way of doing things.

This didn't go the way you thought it would. It started out ok. It sure looked like fine dining according to plan. But hey, things got out of order. And looking at it in reverse, with an upset stomach, leaves you an unhappy camper. And an unhappy diner. Hold on, I'll get you some Rolaids.

Here's another scenario.

The man or woman of your dreams sent your heart a pitter-pattering. First came courtship. Marriage. And oh, count 'em, three baby carriages.

Years later your heart takes a dip. It plunges to the lowest place on earth. The spouse of your dreams morphs into the spouse you hate. It started with the affair. You were cheated on, not once, but twice. No way! You didn't sign up for that. Your soul mate ripped your soul out and your heart is in shreds.

Disappointed. No one can imagine. This is not the marriage you had in mind. You're irate. You've been rejected. The pain is like an avalanche that snows you under.

Let's go back to the table.

Remember, you're the guest at MY table. What I say goes. We do the meal as I have designed, not how you have imagined.

Let me ask, "What other table do you belly up to?" Did I hear you say, "God's?" You eat from His table? Here's the difference between my table, your table, and God's table.

If you're the guest at your own table, you can do the meal as you please. But here's the rub. When you're sitting at God's table, He's boss. And guess what? You're not excused until the meal is over. You have to eat whatever God puts in front of you. Even if you don't think you can stomach it. Even if the meal is too long. You have no choice. God's the chief cook and bottle washer here.

So what do you do to ensure disappointment isn't the feast at your table? Here's what you've been waiting for, the cure for disappointment:

Revamp your expectations!

Sometimes we expect unrealistic things. Things that were never in the plan for us.

How do you know if your expectation is unrealistic? Answer: If it doesn't become real.

Now, I'm not saying you need to throw away the promises of God. Not at all. God will make good on His
promises. But sometimes we get what God promises mixed up with what we want God to promise us.

So then, we need to revamp our expectations. If we adjust our expectations, we will save ourselves disappointment. It's that simple. Not easy. But it will save you heartache.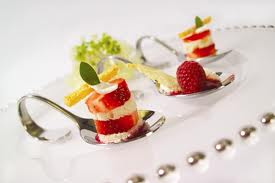 How do you revamp your expectations?
Shoot for something lower? No, just be open to things not going according to how you planned.
So how do you revamp your expectations and still have faith?
Expect the best. Hope for the best. FAITH for the best.
But know sometimes you will be shortchanged in your eyes. Only because you don't always know what's best. Therefore, we expect what we think is best, not what God thinks is best. Only God knows, and He doesn't always tell. Sometimes God serves hors d'oeuvres and the salad last.
And wouldn't it be easier to trust that if God starts out with dessert, it would be a good thing? Whatever whacked way He does things is gonna be to your benefit.
How do I know? Because "The Lord will withhold no good thing from those who do what is right." (Psalm 84:11b NLT)
God is not holding out on you.
Even if the order is messed up.
Even if what He puts on your plate tastes crappy.
Even if He serves up something you don't like.
God is a rewarder of those who diligently seek Him (Hebrews 11:6 NLT). Seek Him, and you will be feasting on the exact course for your life at the right time, even if you don't realize it at that moment.
Even if you're confused about the dish that's in front of you, you can feast on what you didn't expect without being disappointed.
How? Because you have revamped your expectations. Which means you will no longer be disappointed.
That's it. You're cured.
You'll be ok. God said so.
Give me your feedback. Let's talk about this. Leave your comments in the reply section. Talk to you soon!