Want to be be a winner? Ahh, of course you do! But hey, it doesn't matter how many times you've lost. Losing has nothing to do with winning. As long as you don't stay stuck there in "lost-land" you're going to move higher.
So what separates winners from losers?
In my mind, the dividing line is growing. Winners are in love with growing.
Highly successful people intentionally grow their minds because they get sick at the thought of being status quo. They salivate at opportunities to learn.
And losers? Losers give up. They lack motivation to go-for-it because they don't know how to move forward. And not knowing how can put you into a hopeless state.
I'm emphatically and passionately a life long learner. I LOVE learning. It's my favorite pastime. As I see it, the more I learn, the more I can help you and others. And of course, the bonus is that leaning ultimately helps me.
Last week I had the privilege to put myself in a mega-learning environment. By attending Dr. Dave Martin's Ultimate Life Conference, I rubbed shoulders with multi-millionaires and some of the most brilliant business and
ministry minds on the planet. Business consultants, ministry leaders, and pastor-perenuers!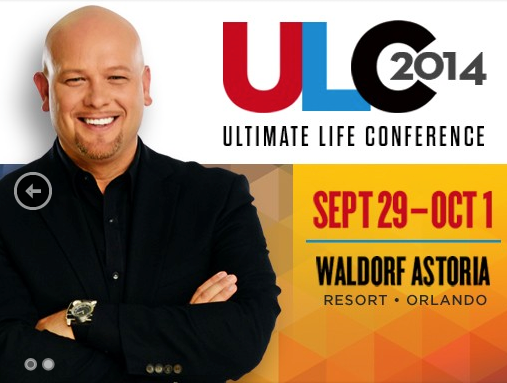 Not gonna lie, I'm still in over-load mode processing all the info that was thrown at me by these movers and shakers. As I process… join me, process with me, grow with me.
I'm sharing these info-bites with you to wet your appetite. I want you to hunger for more in life. And to get there, you need to learn. So here are a few tidbits that will nourish the "world-changer" in you.
11 of my biggest take-a-ways from Ultimate Life Conference 2014:
The stream that you drink from is the stream that you think from.  –Simon T. Bailey, author of Shift Your Brilliance. (I bought Simon's book as soon as I got home – He IS brilliant.)
That which has fed you in one season no longer feeds you. Individuals who know how to shift their brilliance do not usually follow conventional ways. –Simon T. Bailey, author of Shift Your Brilliance
Most Christians already know what to believe but they don't do what they believe, they need to be taught how to act out their beliefs, what to do. It s not until you do something that you really find out what you believe. Dr. Robb Thompson

In life we decide our relationships. Then our relationships determine our destination. It's people who determine where you go. Relationships will either promote you or stifle you. You're the average of the 5 people you spend the most time with. You will suffer the consequences and rewards of those closest to you. –

Dr. Robb Thompson

We go toward our focus. What we visualize is what we get.

You can't avoid "a don't do that" because it gives you an exact visual of what you don't want to do.

(Freshman boys who practice seeing themselves swish the ball in the basket 100 times before they go to bed every night perform better – because they see themselves doing it in their mind before they ever see themselves do it on the court.)  –

AmyK Huchens

If you can't explain what you do to a kindergartner, you don't know it good enough..make it simpler. –AmyK Hutchens
If money is not important to you that would explain it's absence from your life! – Pat Mesiti
What happens to people who have lots of money, and lose it? Their money grew, their mind didn't. – Pat Meseti
Never sell what you're in a position to sow. – Dr. Dave Martin, author of 12 Traits of the Greats
People who change the world start by changing themselves. – Dr. Dave Martin
10 things Donald trump does everyday comes from the book of proverbs. -Dr. Dave Martin
That's a mixed bag of goodies but here's what I want you to take from this post:
In order to grow your mind so you can be more and do more, you have to put yourself in an environment to receive more.

More Information + Different Setting = Better Ideas. – Dr. Linda Travelute
How you can put yourself in an environment so you can recieve more:
Read. Read. Read. (Leaders are readers!)
Attend conferences. (Put money aside each month so you can afford the big ones!)
Invest in yourself: Buy educational programs, personal development materials, coaching programs.
Get a mentor or a life-coach (By the way, I'd love to coach you, connect with me here.)
Watch educational videos. (Ted Talks are amazing, see them on Youtube. Get the TedTalk smart phone app.)
Spend time with people who think differently than you do. (As AmyK Hutchens says: "You need to agitate your thinking so you can think differently." …so you can come up with new and better ideas.)
So what's your action item today?
Get one of the books listed in this post and start reading or watch a Ted Talk. Leave a comment below and let us know what you're going to do right away to grow your mind and your world!
I hope to see you at next year's Ultimate Life Conference!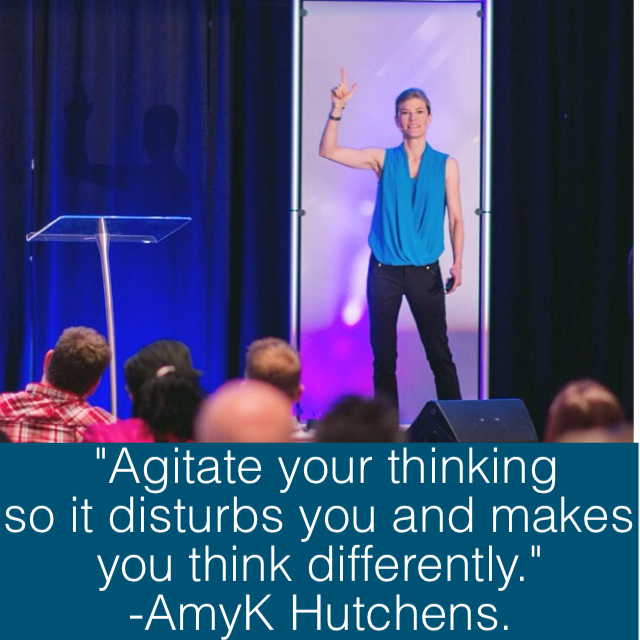 If this post inspired you, pass it on. Use the share buttons below!