You've been there. God speaks. You hide. He nudges you a little harder. You come up with an excuse. He gets a little louder, so does the voice in your head that says… "You can't pull that off!"
Have you ever felt God prompting you to do something, yet you resist because you don't think you can do it?
Do you get sick at the thought of doing what God told you to do?
When he says jump, would you rather stay put because you're afraid of what might happen?
If so, on today's "Christianity Made Easy" podcast we're going to discuss how you can get enough guts to give God glory!
I'll share 2 stories about failing royally when God asked me to do something for him. I'll reveal my feelings of insecurity, where they came from, and how I tackled them – or not! (Yes, I've told God "NO!" more than once.)
And you'll be surprised to know that even if you refuse to do what God's asked you to do the first time, He always has a plan B for you!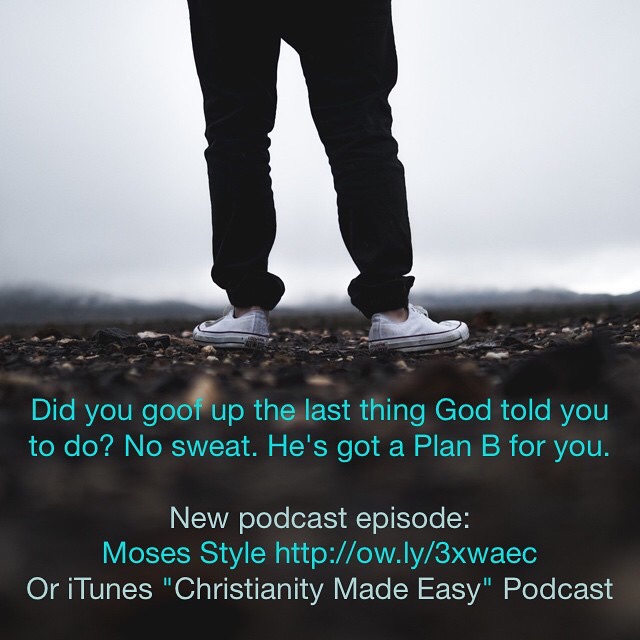 Dive into this podcast and discover 2 keys to overcoming your insecurities so you can reach your destiny and do the very thing God has told you to do…regardless of how stubborn you've been in the past.
Like Moses, you can jump over your insecurities and grab your God given purpose. Listen to the podcast by clicking here or head over to iTunes if you have an Apple device. Let's pop those insecurities in the mouth and jump that hurdle!