Not sure if it's God's will to heal you or someone your praying for? Let me give you the key to knowing  if God will heal you and others on this earth. Read on. But take your blinders off!

I've had that question myself. I've seen people very close to me die of terminal illness. Friends and family. And even though we prayed long and hard for those people to be healed, in the back of our minds, many of us were thinking, is it God's will to heal them?

I once believed God could heal, but wasn't always totally sure he would. Know what I mean? Of course I believed God could heal, I'd seen him do miracles for other people. But I also saw others who didn't get their healing. And this is why I began to wonder if it was ALWAYS God's will to heal.

How Doubt Crept In
When I didn't see my loved ones healed of terminal illness I even tried to rectify it in my mind like this: "It's God's will to heal, but it may not occur until a person gets to heaven. So yes, they will be healed, it just may not happen here on earth." Man, did I miss it. Let me tell you what I have learned.

Like Healing, the Car I Gave Away May Not Have Been Received 
At 14 I started working at Dunkin Donuts. I saved every penny I earned after I tithed and in a year and a half I had enough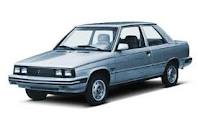 money to buy a car. Not just any car. A brand spanking new car. Yes, this 15-year-old gal bought herself – a brand new car – all by herself. I was so excited. I worked so very hard for that car. I went to high school by day and worked nights and weekends so I could pay for my car myself.
When I went to college I met a missionary from the Bahamas who desperately needed a car. At that time I was able to buy another car so I gave the missionary my first car. Again, that was so exciting for me. I gave him something I worked my butt off for. Completely bought and paid, I handed him the keys and we had it shipped to the Bahamas.
Now, how do you think it would have made me feel had that missionary called me up and said: "The car you gave me is here. It's sitting on the dock. I have the keys, but I just don't think it's your will for me to have it"? I'd probably think the guy was brain dead. And not very grateful for what I had given him. I could have said:
Fool, I gave you that car. It's paid for. I worked hard for it. Take it. It's yours.

Besides, do you really want to keep walking everywhere?
Because he couldn't believe that I gave that car free and clear, he didn't receive it and make it his. If there would have been even the slightest bit of doubt that car had not already been given to him, he wouldn't have received it.
For some, this is what we do with healing. Jesus already paid for it. He gave us the keys. Healing is ours if we will believe it belongs to us. But it's our choice if we want to walk away without receiving it.
Look how the Bible shows healing is ours for the taking:
 Isaiah 53:5

But he was pierced for our rebellion, crushed for our sins. He was beaten so we could be whole. He was whipped so we could be healed. NLT

1 Peter 2:24

Christ carried our sins in his body on the cross so we would stop living for sin and start living for what is right. And you are healed because of his wounds. NCV
Note the healing is past tense. The healing has already been paid for. So when we slip into unbelief asking whether or not it's God's will to heal on earth it must make God scratch his head. I can imagine him saying, if I've already given you something my son paid for, why would you not believe I gave it to you?
It all boils down to believing it's yours without any shadow of doubt.
James 1:6, 7 NCV

But when you ask God, you must believe and not doubt. Anyone who doubts is like a wave in the sea, blown up and down by the wind. Such doubters are thinking two different things at the same time, and they cannot decide about anything they do. They should not think they will receive anything from the Lord.
The Key to Knowing if it's God's will to heal on this earth is this – believe what his word says.
And don't doubt it. If you doubt, you won't believe it's his will and you won't receive healing.
If you do believe what Jesus already worked so hard and paid for, then you can take it. That's when it will become real. It's God's desire for you and your loved ones to be healed on this earth. Don't leave healing sitting on the dock when he's given you the keys. It's God's will for you and your loved ones to be healed before you get to heaven.