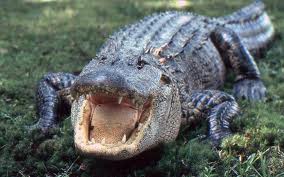 You live. You breath, therefore you have scars. Some can be seen by others, and some scars are under your skin. But they are there, aren't they? Ever been tempted to believe your scars are proof that God wasn't looking out for you? Me too. Don't misinterpret your scars, they reveal God's grip on you. Let me explain.
It's amazing how brain dead I get sometimes. I actually have bouts of thinking that go completely against what God's Word tells me is true. Things like…
God's not looking out for me or he wouldn't have allowed me to go through this.
God doesn't love me because he hasn't given me what I think he should have given me.
God doesn't really reward right living because he could have rescued me from this situation, but he chose not to.
Look, if you have ever uttered, "God, I trust you with my life." Well then my dear, you have set yourself up for notgetting everything you want in exchange for what God knows is better. It's your own fault!
When you trust your creator to the extent you would abandon every comfort you know in exchange for what he knows is better – you get scars. But don't misinterpret the scars. They reveal God's grip on you.
The Boy & The Gator
I heard a story that was in the news about a little boy tackled by an alligator. He decided to go for a swim in the swimming hole behind his house. He jumped into the water not realizing that an alligator was swimming toward him. His mom was in the house looking out the window and saw the gator headed her son's way.
She ran to the water screaming to get her boy's attention. Her son swam toward her but the gator was quicker. Just as the boy reached for his mom's hands, the gator grabbed his legs. The mom and the gator played tug-of-war, neither willing to loosen their grip on the boy. The gator was much stronger than the mom, but she had more determination.
A farmer driving by, heard her screams, popped out of his truck with his rifle and shot the gator. After weeks in the hospital, the little boy survived. His legs were severely scared by the gator attack. There were deep scratches where his mother's fingernails dug into his skin because she was hanging on with such a tight grip.
The news reporter asked the boy if he could see his scars. The boy lifted up his pant legs. But then with great pride said, "But look at my arms. I have great scars on my arms too…because my Mom wouldn't let go."
The boy's scars revealed his mom's grip on him and the fact that she didn't let go. Take a look at your scars. But don't misinterpret them, they reveal God's grip on you.
Look Back
During the difficulties, even during your struggles, you knew God had you in his grip. You could feel his hand on yours. Take a moment or two and reflect on what God has done. And what he has brought you through. Your scars are a reminder that he could have let you go and fed you to the gators, but he chose not to! You were salvaged. Don't misinterpret the scar, it's proof that God was on the scene and he didn't let go of you.
[God] Himself has said, I will not in any way fail you nor give you up nor leave you without support. [I will] not, [I will] not, [I will] not in any degree leave you helpless nor forsake nor let [you] down ( relax My hold on you)! [ Assuredly not!] Hebrews 13:5b AMP
God Left His Son with Scars Too
You've probably heard about the scars Jesus has. In the struggle, he too felt abandoned. He too asked for his father to come to the rescue: "Father if it be your will, take this cup from me." But God didn't get Jesus out of that situation.
He allowed the pain, the mistreatment, and the abuse that left scars. The scars that represent the pain and agony of a necessary suffering. Suffering that left a mark, but brought greater good. God's glory. And salvation for you and I.
I'll say it again. Don't misinterpret your scars, they reveal God's grip on you. And his glory.
Share the story of your scars with someone today. And smile when you say, "But look at these scars, they are there because my God wouldn't let go of me!"
Want to share your story here? Go for it. Show us your scars in the comment section.
If you have found this post helpful, please share it on Facebook, Twitter, or other social networks. Buttons are below for your sharing convenience.