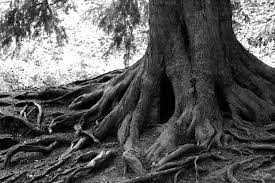 Feeling like your walk with God is bone-dry? If you're feeling parched, like you can't swallow spiritually, then you need a drink my friend. Let me pour you one.
There is a story of a farmer who owned an orchard in a valley full of orchards. One year the drought was harsher than all the previous years. Yet his trees were more fruitful than the surrounding ones. The other farmers' trees were brown while his were still green. They gathered one day to ask his secret.
He replied, "My trees can go another four weeks without water. You see, when they were young, I often withheld water from them so that their roots were forced to drill deeper to find water. So while other trees are dying, mine are drinking from a much deeper source."
The world around you can suck you dry. When this happens…
Drill down, and get your water from a deeper source.
Erma Bombeck understood that other people's fears, skepticism, and negativity could be as contagious as the flu. And unless you've built up your immune system, some people can knock you for a loop — especially when the people doing the nay-saying are right in your own backyard, the cubical next to yours, or on your "friends" list.
You have one choice.
Don't look for support from people whose spiritual life has not
prepared them to stand in faith fully. 
Instead…
Drill down, and get your water from a deeper source… God's Word.
Just as a tree gets nourishment from the roots tapping into the water below, believers get their nourishment from reading the Bible.
A very simple way to begin is to start with the book of Proverbs.
This book has 31 chapters. And like taking a one-a-day multivitamin, you read a chapter a day. Match the day to the chapter, so if it is the tenth of the month, simply read Proverbs 10.
Choose one or two verses that the Holy Spirit seems to highlight just for you. Then using the acrostic, SOAP, write what you get out of it in a notebook.
S – Stands for scripture – Write the scripture out.
O – Observation – Write down what it is saying to you. It can be just a few sentences.
A – Application – Make an application to your life. How will you be different today because of what you have just read? Let it change you.
P – Prayer – Write down something you are asking God to help you with. Pray the scripture over your life.
Drill down and get your water from a deeper source! Then even if everyone around you is withering, you'll flourish and survive.