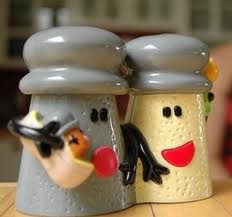 When I was a kid my grandmother had a collection of salt and pepper shakers. I'm talking 100's of salt and pepper shakers! She had all kinds of funky designs. It cracked me up, because I knew she would never be able to use all of that salt and pepper in her lifetime. She died, and now years later, her salt and pepper collection still sits in the cabinet with salt in it.

Do you think that salt does any good sitting inside those cute little saltshakers? NOPE! Cause no one tastes the salt. No one even sees the salt. It's useless, because it never comes out of the shakers.

There's a Bible verse where Jesus describes believers as salt. He says in Matthew 5:13, "You are the salt of the earth." So if you're a believer, that's YOU.

You might be wondering why God said you are salt. It's because salt adds flavor and salt is also a preservative. So when Jesus calls you salt, he's saying that you are the flavor to the world around you, and you are the preservative that keeps things going.

BUT you can't do that if you don't get out of your saltshaker!

You might be like one of my grandmother's saltshakers. Got a whole lot of salt inside of you but all people see is your shaker! Your shaker is on display but no one gets to tastes your salt, because you're NOT shaking it out!

You want to make a difference in the world? Then, shake it out baby!

Oh, let me guess. You don't think you can make a difference. I hear ya. But know what?

Even just a little bit of salt goes a long way.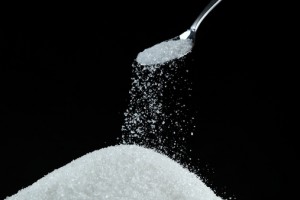 You don't need a whole tablespoon of salt for your plate of food do you? Goodness, NO! You don't even need a teaspoon! All you need are a few sprinkles of salt to make a difference in your food. Just a tiny little shake changes the flavor.
And you…you don't have to be this or that. You don't have to be known or important. Big credentials, mucho influence, & lots experience are totally unnecessary.
You and the little bit you have to offer can make a big difference! A little salt goes a long, long way!
One of the biggest mistakes we can make is believing that we have nothing to shake out. That we're not rich enough, smart enough, skilled enough, or spiritual enough. Hey, YOU'RE ENOUGH!
So don't think that your tiny contribution to those around you doesn't matter. Cause your SALT and even just a LITTLE BIT changes the flavor of everything around you.
When I was 17 I worked at a pizza joint. And the people I worked with cussed, drank, did drugs, had bad attitudes, and came into work late with hangovers.
When I first started working there, Guess what? They didn't like me! Why? Because I was a different flavor. One girl asked me why I was so different. She wanted to know why I didn't cuss and why I was so nice and respectful to everyone.
At this point, I had never said anything about Christ. But that didn't mean I hadn't gotten out of my saltshaker. She was tasting the flavor! And she wanted to know what it was!
Know what? After a while my coworkers decided they wanted to be flavor changers too. Some of them today, are in full time ministry. Salt changes things.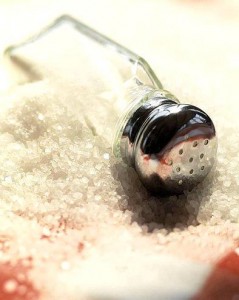 You are going to be placed in all kinds of environments that need God's flavor.
• Work
• Home
• PTA Meetings
• Classes
• Community events
• Sports teams
• Stores
• And hey…even at red-lights ☺
You alone can change the atmosphere in a room.
You alone can make a difference at your workplace.
You alone can change the flavor in your home.
You can be the flavor changer. Now get out of your saltshaker and do your stuff!
Tell us some ways you have gotten out of your saltshaker. Comment below!